How To Become A Professional Web Designer In 2017
Professional Web design and development is an exciting and tremendous career option for anyone to go for. It is highly recommended for those people who like to solve problems creatively whether it is turning any simple texts and images into gorgeous looking websites which would be appreciated by the company and the customers would love to browse on it.
But it is not that easy to hop into the web development and design services field without any prior planning and guidance.
There are some major guidelines and points which you should know earlier to learn web design and development; it includes coding, designing, a different set of programming languages, client management, and handling, etc.
It is not an easy field to choose but excitement is for sure.
Tight deadline, work pressure, teamwork, presentations, etc is all about web designing company.
So, today, we will be giving you exclusive pieces of advice over diving into this field of professional web design & development.
For hopping in here, only technical skills are not enough but one needs to have soft skills too like communication skills, negotiation, leadership qualities, etc.
In this article, we have defined all of them elaborately so one can easily work their problem areas. Just have a look!
The Technical Skills, you will need for Professional web design services
The technical skills don't include simple designing or expertise in different programming languages only; rather it is a much deeper side where you have to work on each and every single detail just as described follows:
Visual Designing should be the top priority
Web designing is not just about drag and drop instead it focuses on the designing principles and color theory in web design.
Designing principles are the only things that make the brand different and outstanding from others.
It also includes the typography and font types because every service or website has its own preference of text styling.
Grid systems, Metro styles, Vintage coloring and designing through it is also very trendy these days as it looks very cool.
A good web designer should know how to play and experiment with different color palettes and web fonts because it is the only thing would make them unique from others.
Good UX of web page design would bring loyal audience
Sometimes the term UX is not being understood correctly.
It is really important to understand that while UI does play an important role in UX, the second discipline has a much larger scope.
UX stands for the User Experience as it is the only thing which would help you to directly interact with your customers.Whether you have a blog, an online shopping store or you are promoting your services; whatever it is, a good UX design overcomes many of the other flaws in a web page design.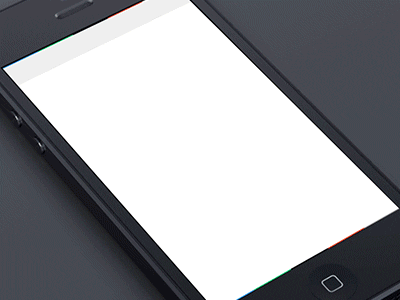 Many web development companies in the USA are now separating both of the UX designing and web development departments separately to make the most of both skill sets.
Exceptional Designing Software are essential
Like every other creative person, the web designer also needs their right set of tools for web page design which includes software programs of high standards according to what the industry needs and what is in trend these days.
Like sometimes, you may need the right web browser for your specific design. Sometimes Photoshop is not enough to cater your needs then you have to go towards the Sketch or other Software programs to make one of the best designs.
Similarly, mockup designs and logo making is also not simple as it looks and requires much effort at the back to work on each and every intricate detail of it.
Many of the times high-quality software programs are needed in professional web design and development services to enhance the existing images and their overall look; this one needs a good set of the toolbox which high standards editing tools.
Web designers are not only confined to designing but they should also know how to code for the professional web development services. All of the designers these days are expected to have some intermediary skills of HTML. It gives you real freedom to make and build your website from the scratch level.
HTML stands for Hypertext Markup Language which really helps in putting all of the content, images, videos and text together in a composed structure.
You don't have to worry about what would come in heading, what will be included in footnotes, where would the images be placed and how would the side navigation bar works.
All of this would be managed through HTML coding.
If you know HTML, then you would also know how much important CSS is.
CSS means Cascading Style Sheets which instructs the web browser that how to format and style the web page together.
In simple words, CSS makes the normal HTML looking website trendy and cool.
It gives the freedom to change the fonts, adjust the color and come up with a stunning background so that overall look of the website could be changed.
Expertise in CSS allows you to freely test your creative aspects and experiment the new designs in a simple web page design.
JavaScript is like chip on the cookie
JavaScript was an option in earlier times but as soon as the professional web design and development services have become advanced it has also become a crucial part of it.
Many of the web design and development blogs have claimed it to be the future so; it's the need of time.
It really helps in altering the static elements into the interactive one like integrating the Facebook posts and Twitter feeds onto your website automatically, interactive image and video sliders, etc.
Best Website Design companies never ignore the Soft Skills
Now you know what technical skills you need to focus and what areas need improvement.
So now just start working on interpersonal and communication skills as it can't be ignored at this time.
Time Management is the highest priority
Whether you go freelance or work for a company, you'll need to stay on top of your schedule and your projects to be a standout web designer.
This can mean getting to know productivity apps like task lists or calendars or, especially if you're in a large organization, learning project tracking tools like Trello or JIRA, etc. Mastering in this domain is a roadway to your success.
It can't be ignored at any of the cost in professional web development services environment.
Good Communication skills are essential to have
Staying in touch and getting your point across are also must-have skills for a web designer in one the best website design companies.
You'll be keeping clients up-to-date on the progress of their projects plus pitching ideas and explaining your creations.
And you might even be called on to do some copywriting or editing for sites, especially if you're running your own venture or website.
So you know how to speak when to speak and what to speak.
Don't lose your confidence and sharpen your skills as you have to market your skills yourself.
SEO/Marketing/Social Media – You should pick one at least
The skill set of SEO which stands for Search Engine Optimization, marketing, and social media might seem like it's meant more for a sales person than a web designer.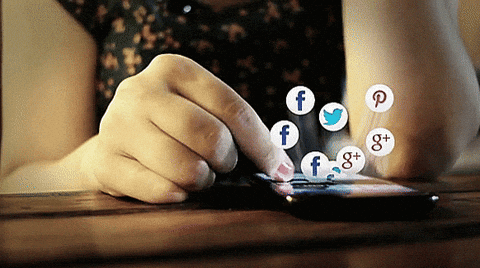 Why would a web designer need it after learning web design and development?
Even knowing the basics of each and keeping them in mind for both client and your own sites will get you a long way in your web designer journey.
At least you know the basics if you don't have any interest in the details.
Client Management is an art to understand
And, as an employee or as a freelancer, understanding the bottom line will help you make sure you or your web design company is profitable and sustainable.
You don't have to go back for your MBA, but you should have an idea about the goals and finances of your employer or your own business so you can use them to guide your work.
You should be aware of what is happening right now and you should work yourself on the short term goals towards the success and innovative ideas.
Client Management is really important if you are having a growing company or a startup as your first time customer may become your loyal customer afterward so it can't be ignored.
If you have any question in your mind feel free to express your opinion in the comment section, we will love to answers your queries